"Skull design is sick!"
Frank
"This water bottle is awesome!"
Louie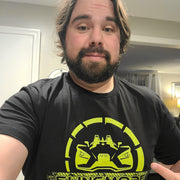 "This t-shirt feels amazing. Great quality!"
Jesse
"Reppin' Slingmode NY in comfort!"
John
"Love this t-shirt! It matches perfectly!"
Bivin
This section doesn't currently include any content. Add content to this section using the sidebar.
Disclaimer
All product names, logos, brands,
trademarks and registered trademarks are property of their respective owners.
Slingshot® is either a registered trademark or a trademark of Polaris Inc. in the United States and/or other countries.